Faintshadows, or FoxPro, or just Faint, or whatever else.
Now Under Construction(tm) for a facelift (if one could call going to even more minimal a facelift)
---
---
NOAA RTL-SDR Images
I recently obtained a NooElec RTL-SDR dongle, and was pretty damn impressed with all that you can do with the thing. One thing that I noticed that you can do with these is pick up the satellites that pass over, and I set out to do that.
The satellites I'm mostly focusing on are NOAA 15, 18, and 19. These are analogue satellites that are realtively easy to pick up, and even a weak signal can yield some results.
There is also another one, METEOR-M 2, which broadcasts a digital signal, however that one is much harder to get and decode successfully.
So I'm going to try to keep this page updated with all that I can pick up
These are scaled down previews, you should be able to just right click and "View Image" to get the full resolution file.
---
May 21st, 2018
NOAA 19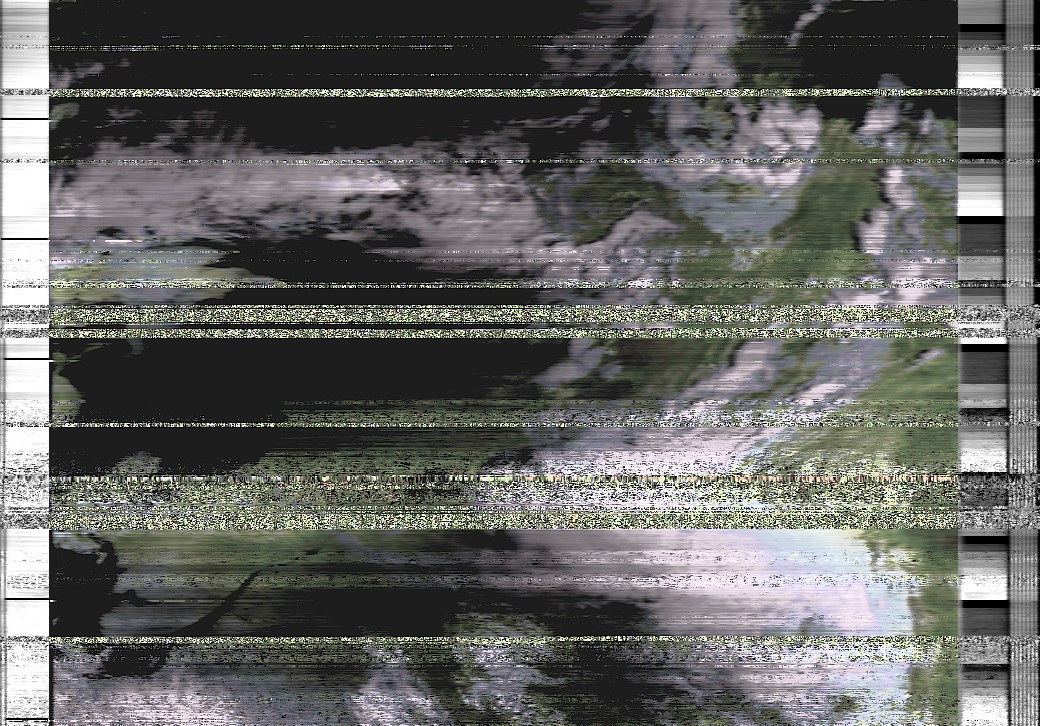 NOAA 15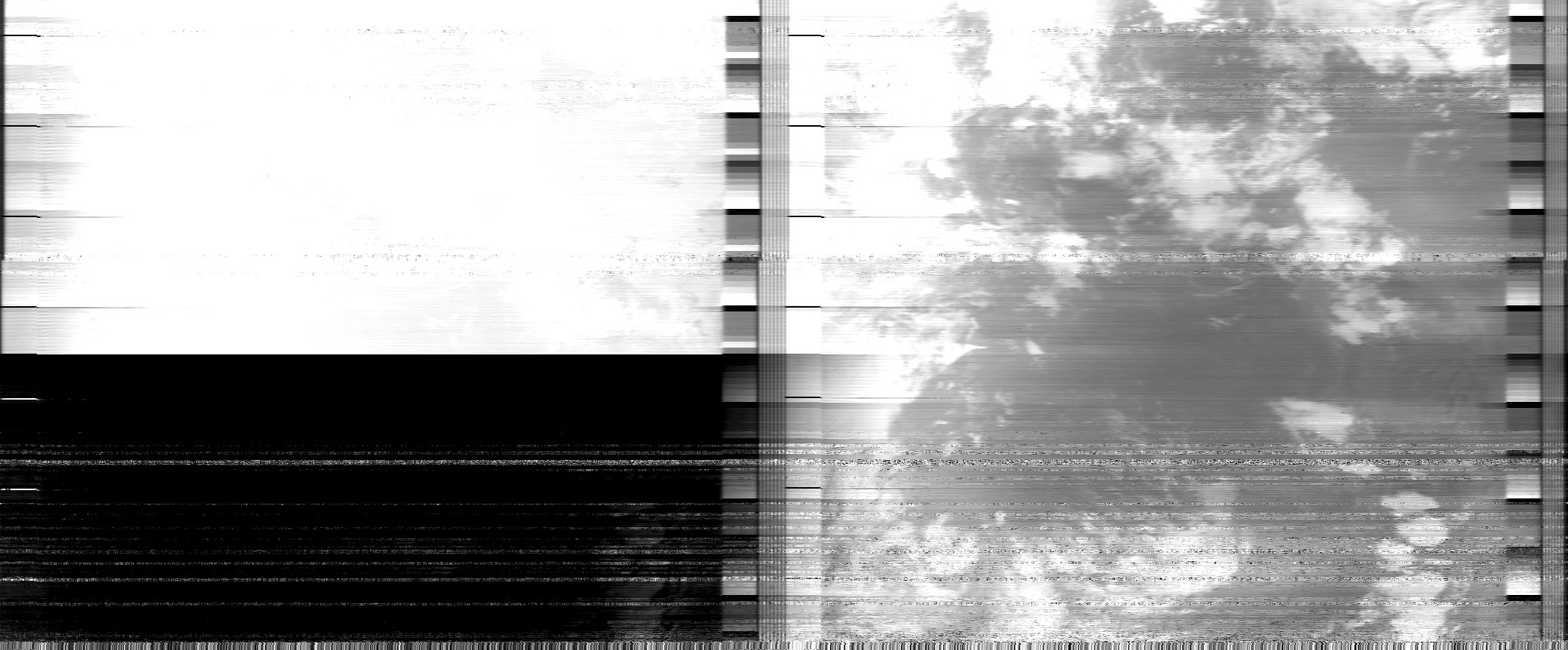 NOAA 18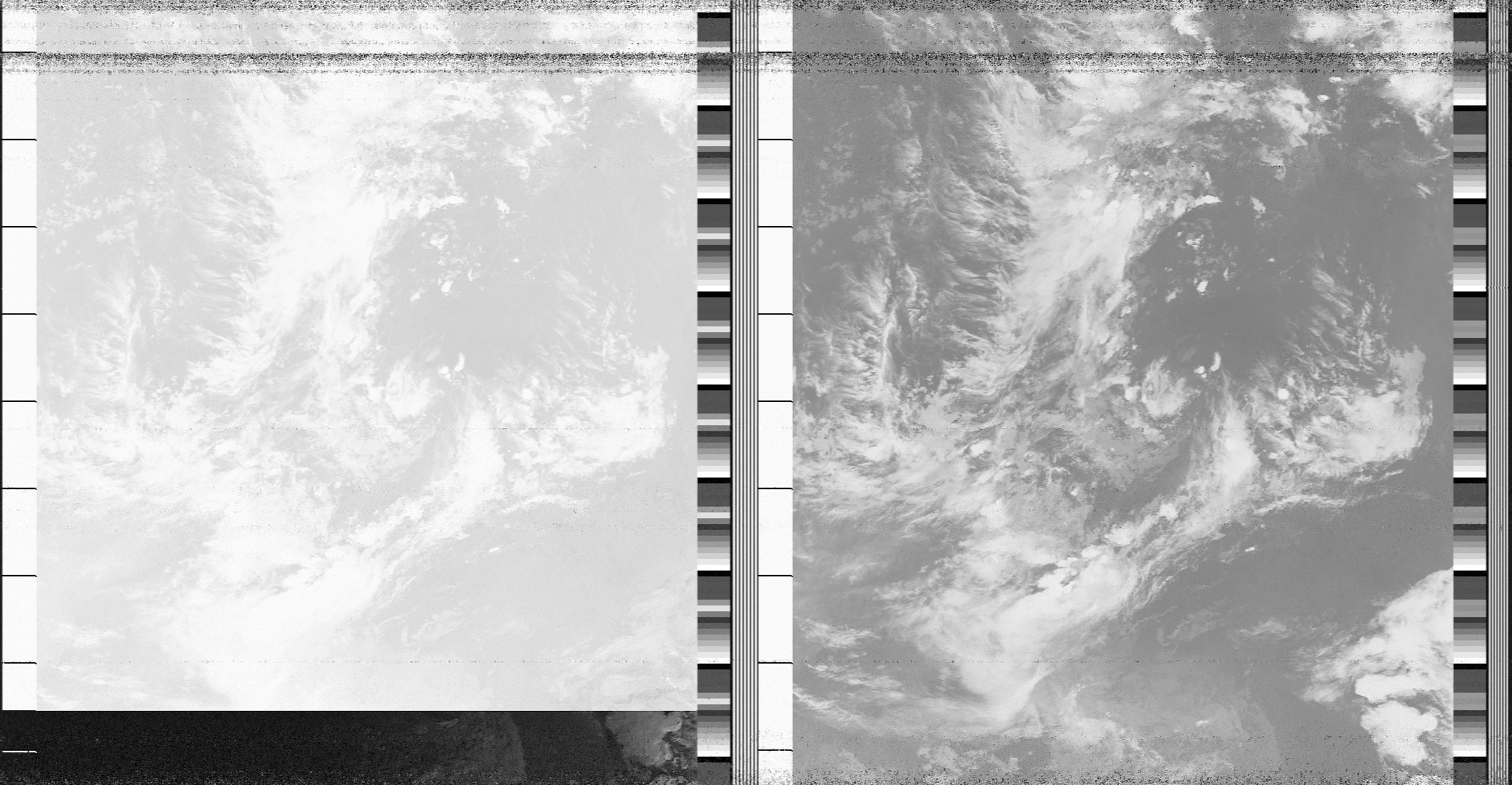 ---
May 22nd, 2018
NOAA 15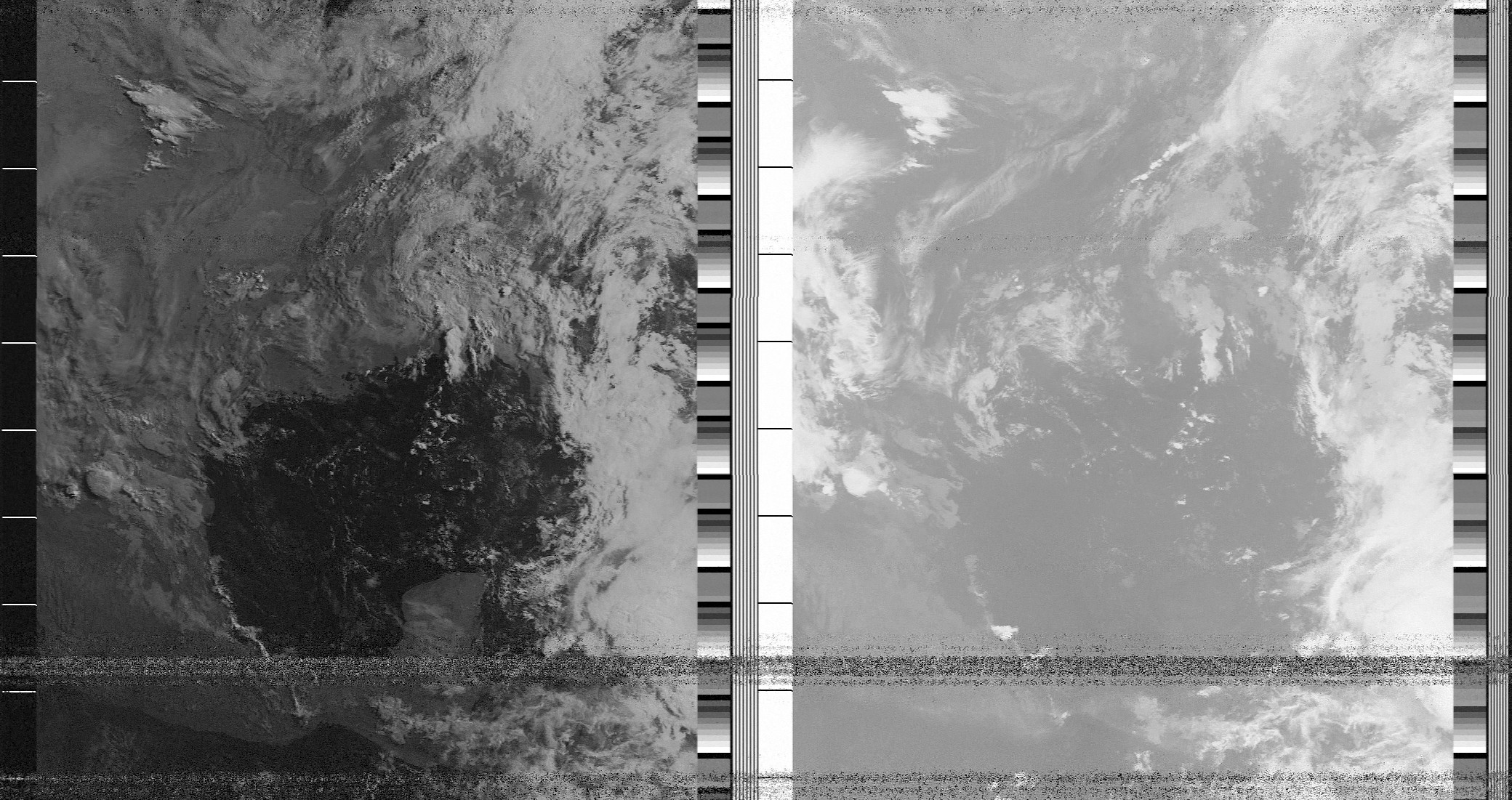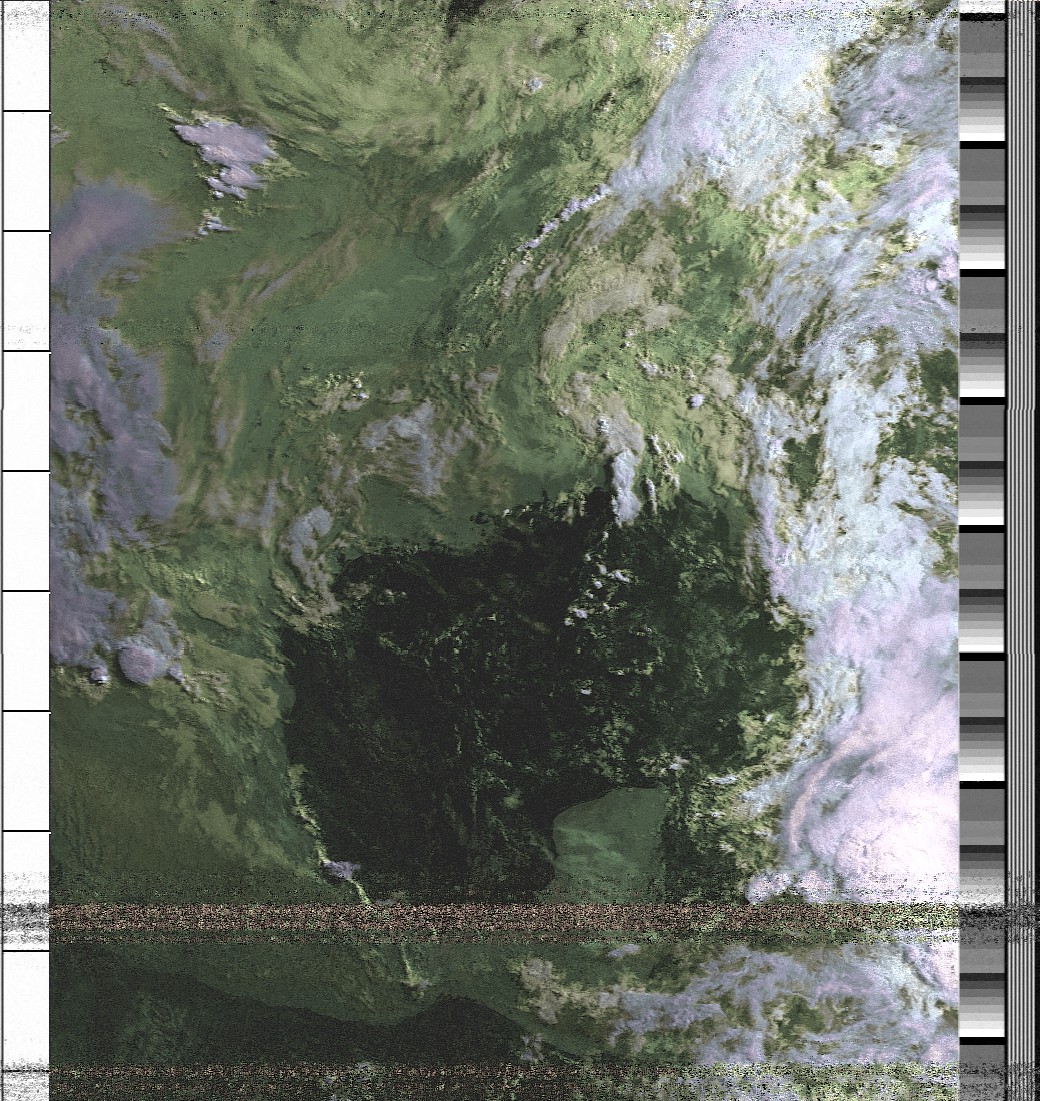 NOAA 18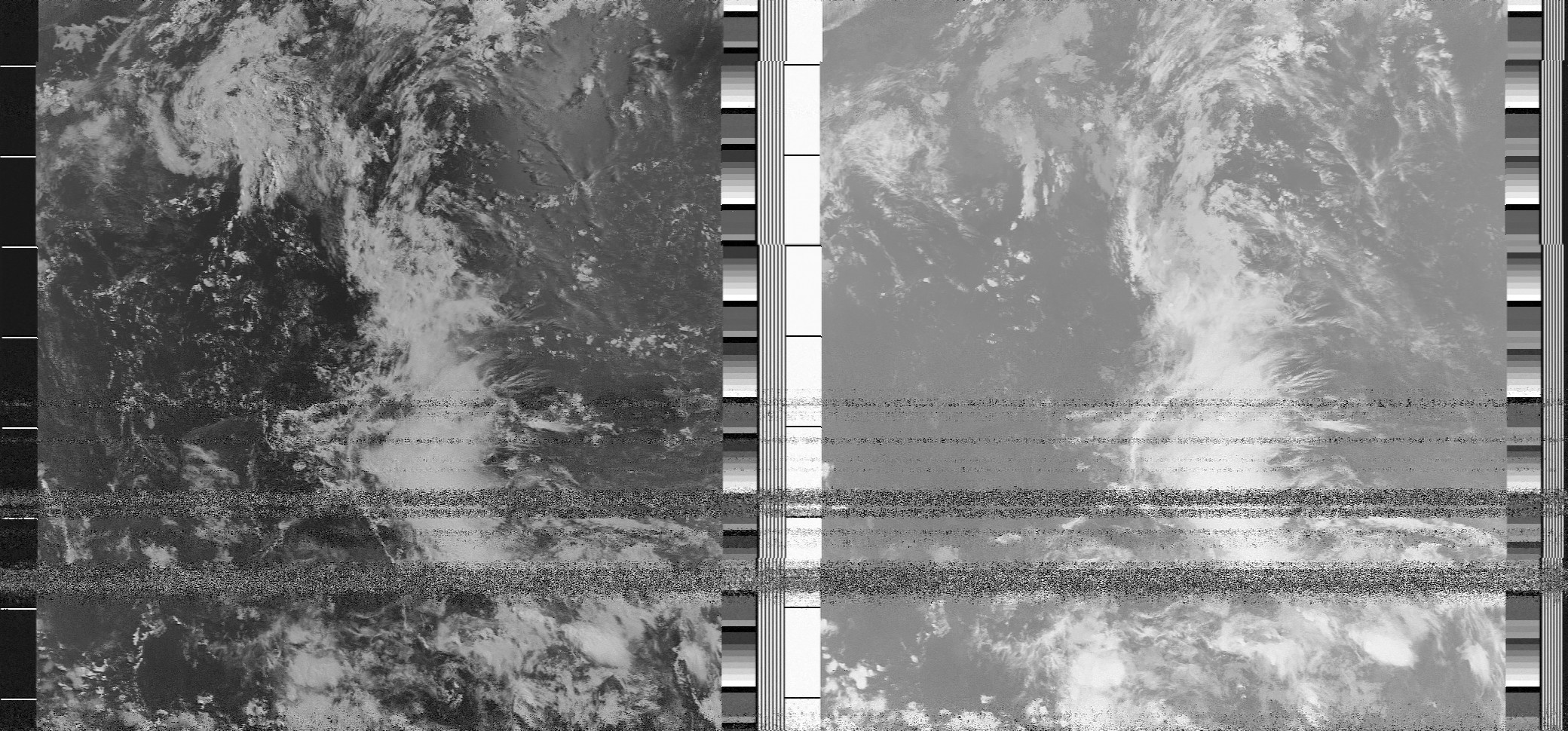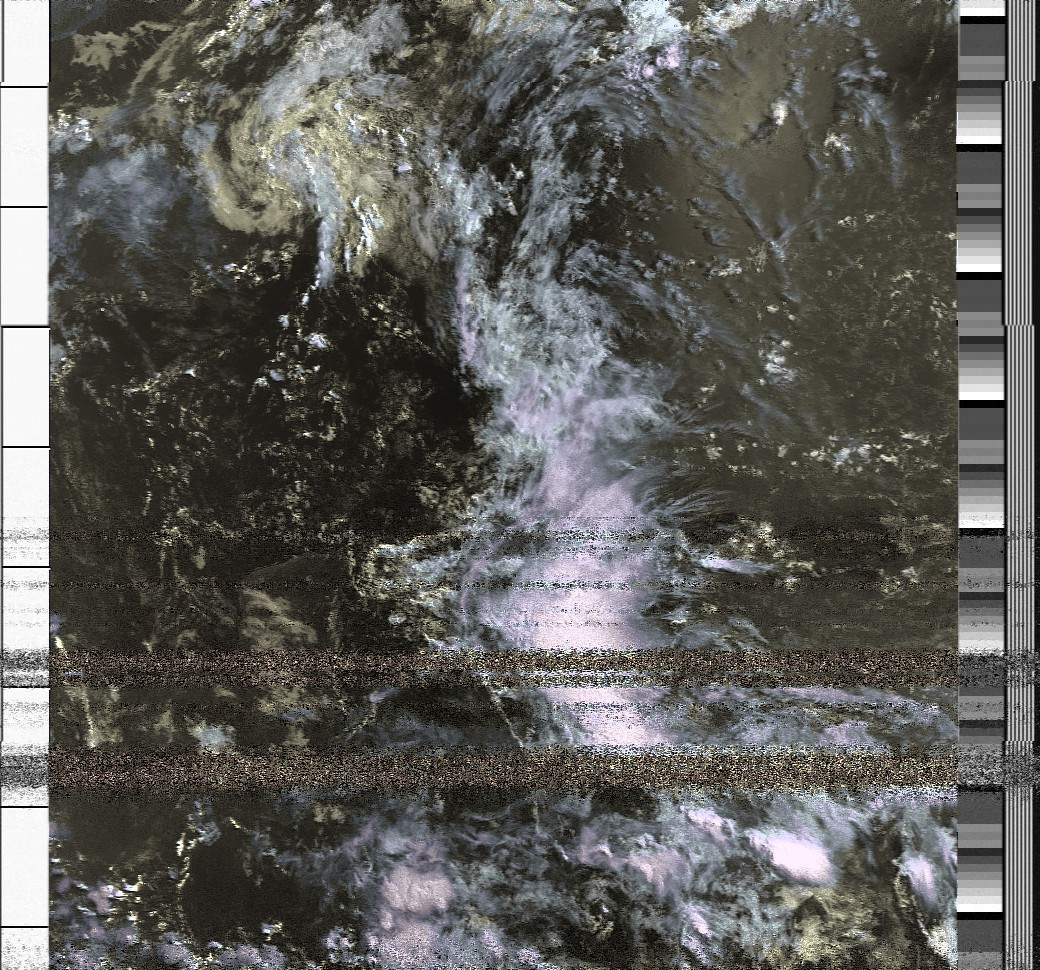 NOAA 19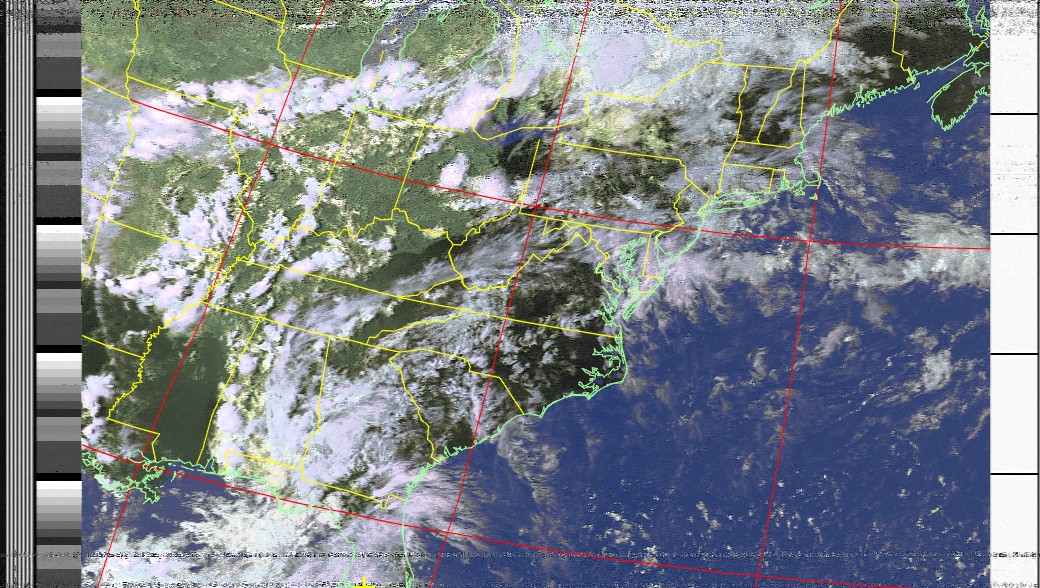 ---
May 23rd, 2018
NOAA 15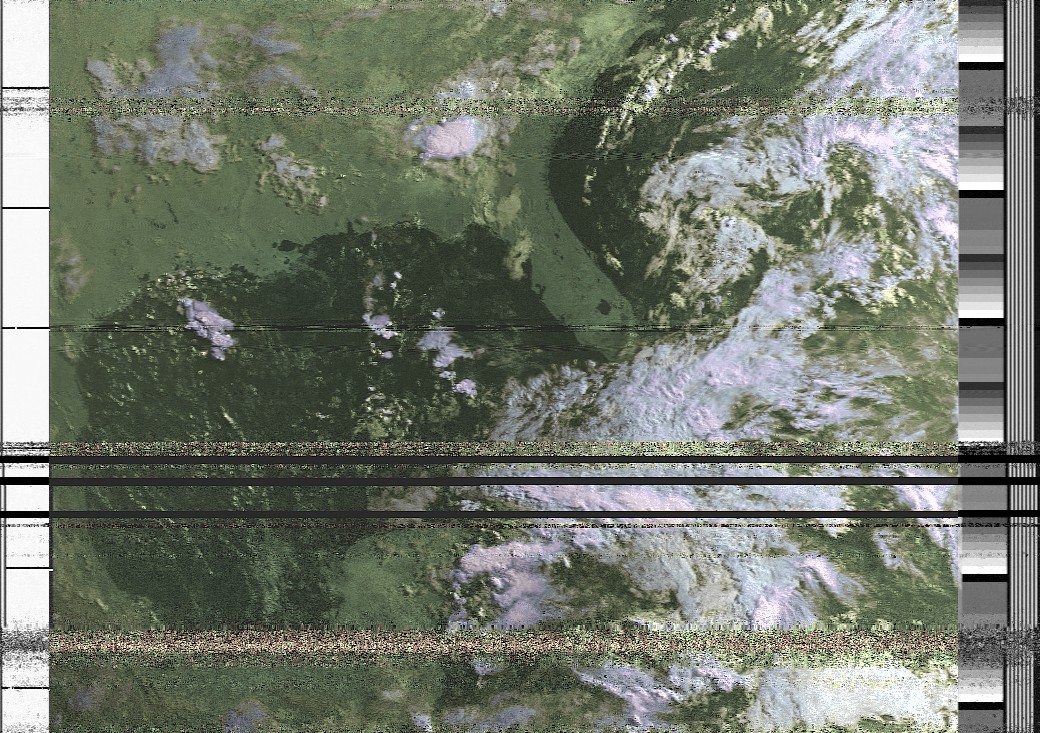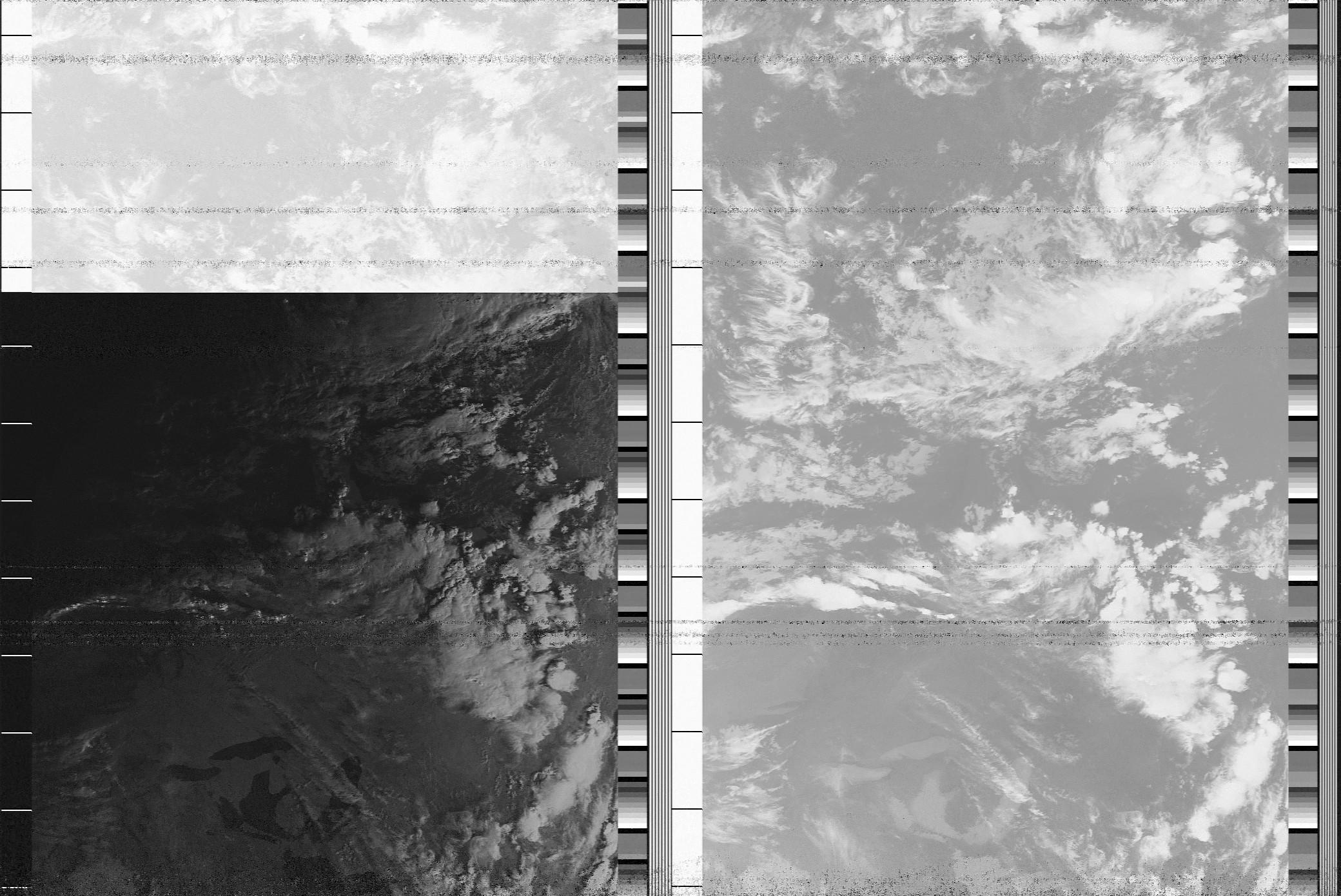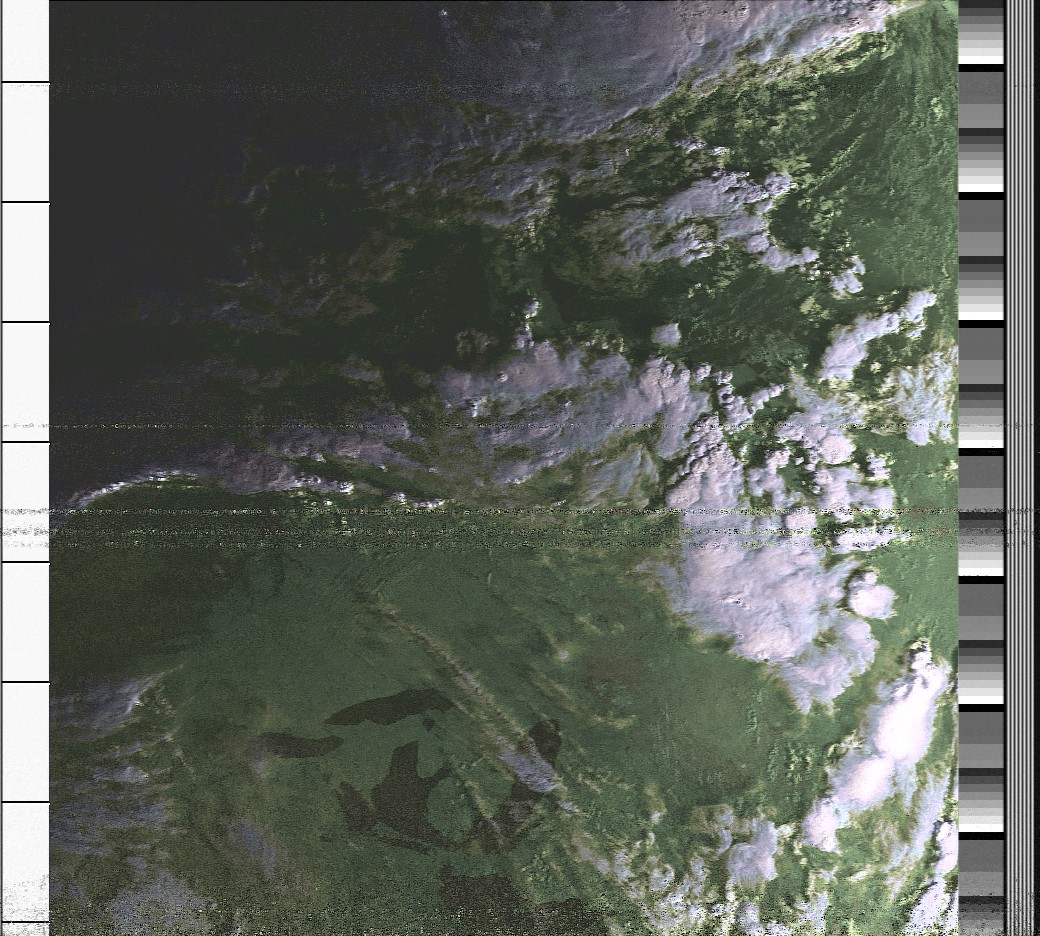 NOAA 18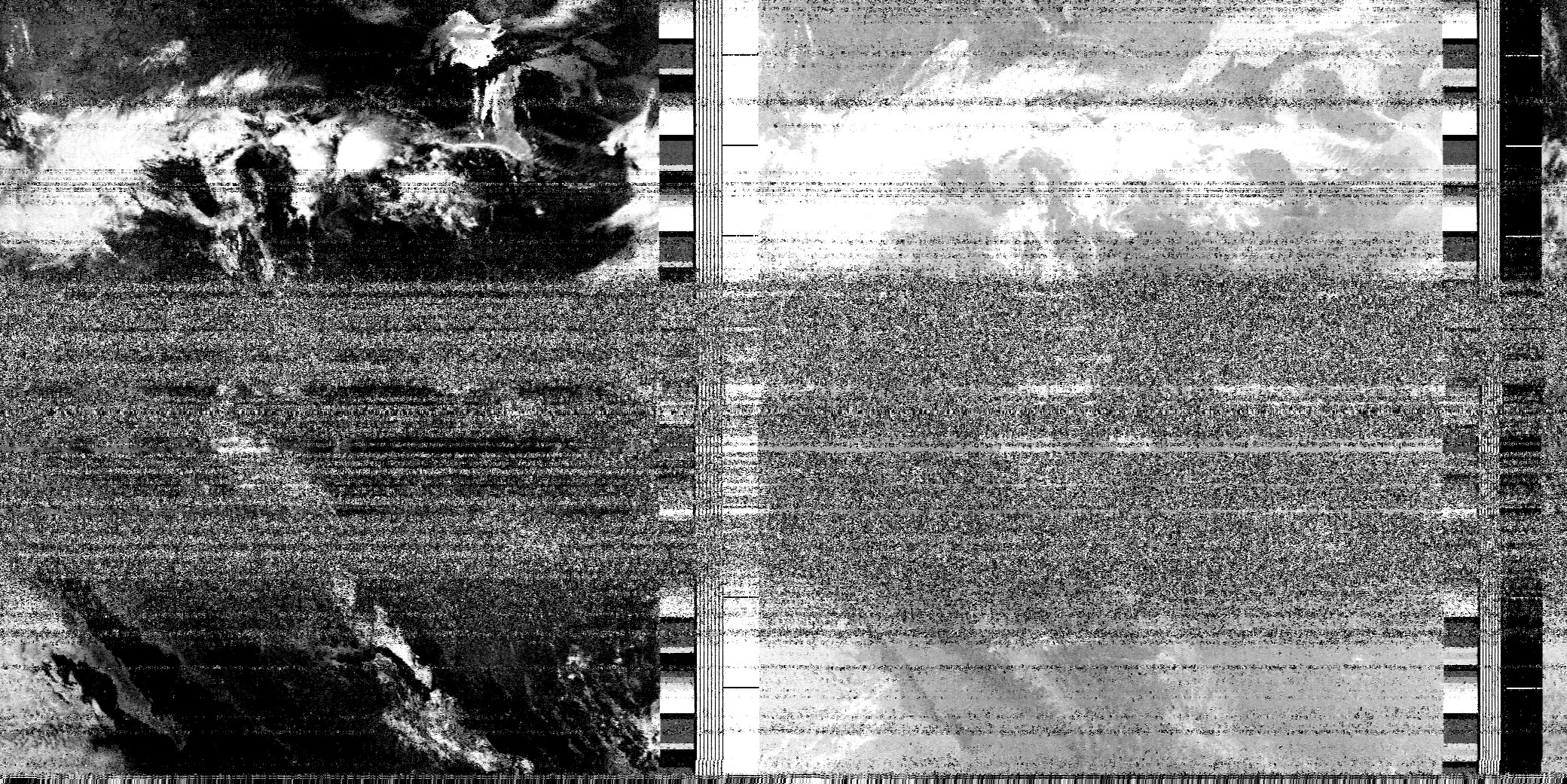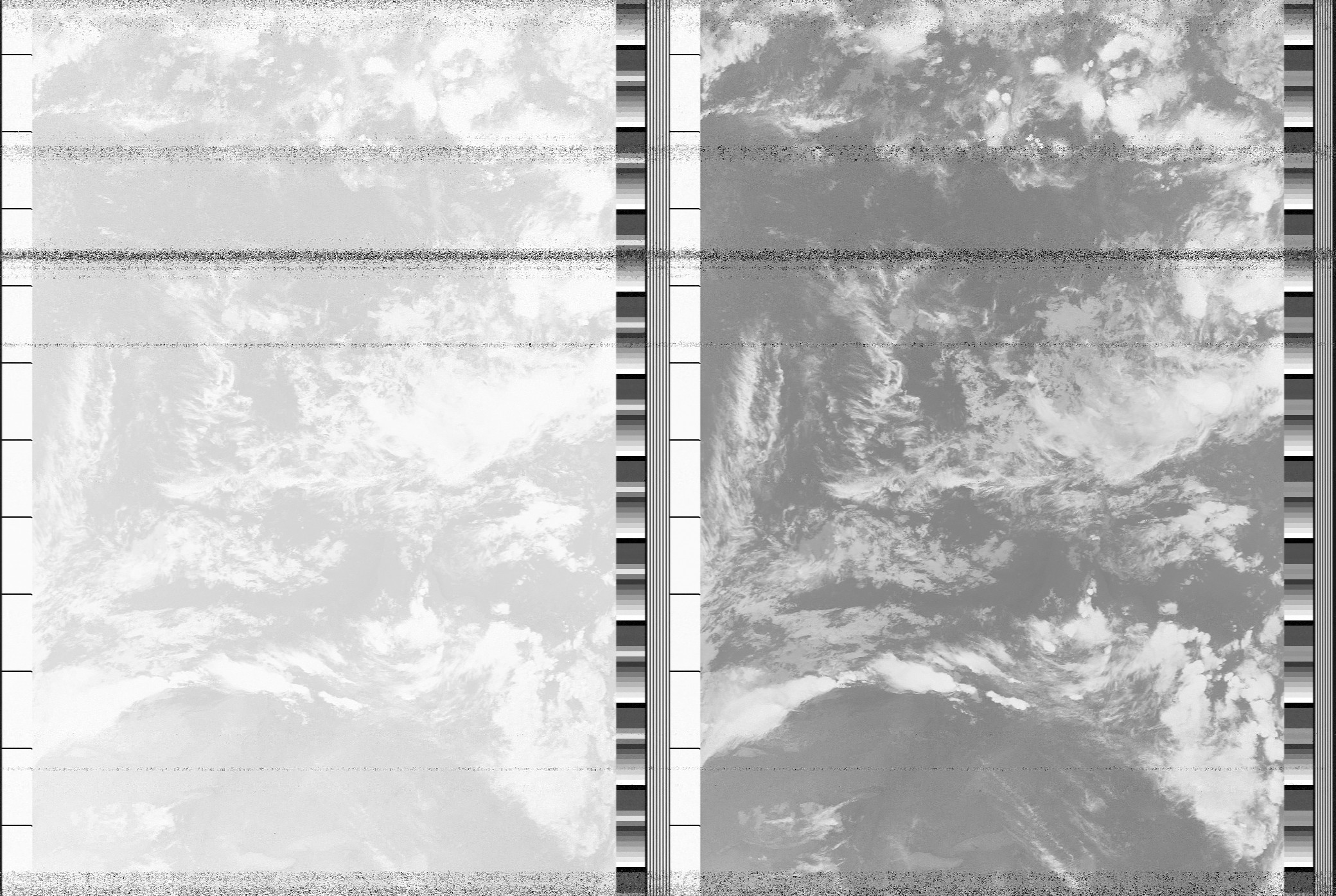 ---
May 24th, 2018
NOAA 18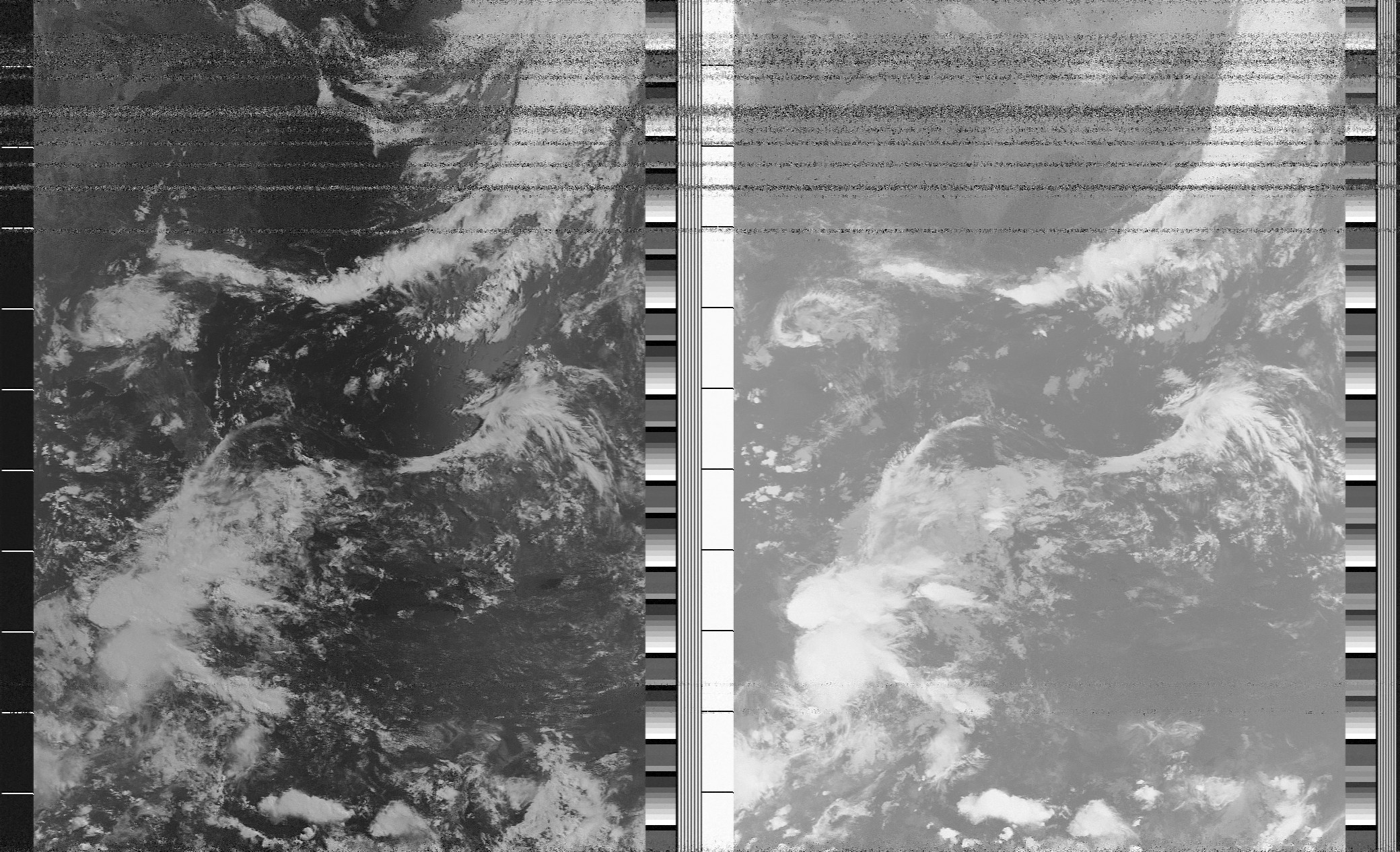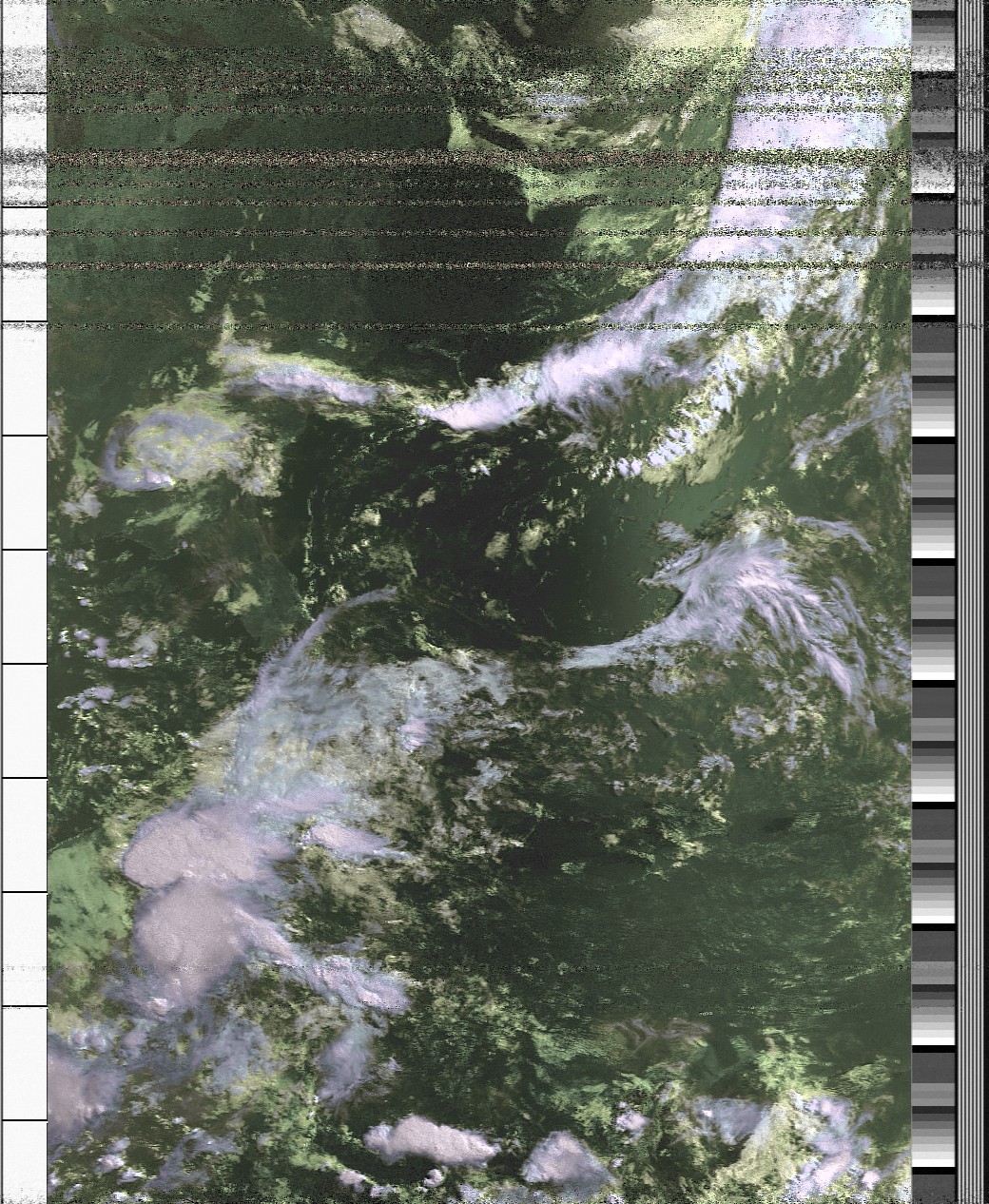 NOAA 15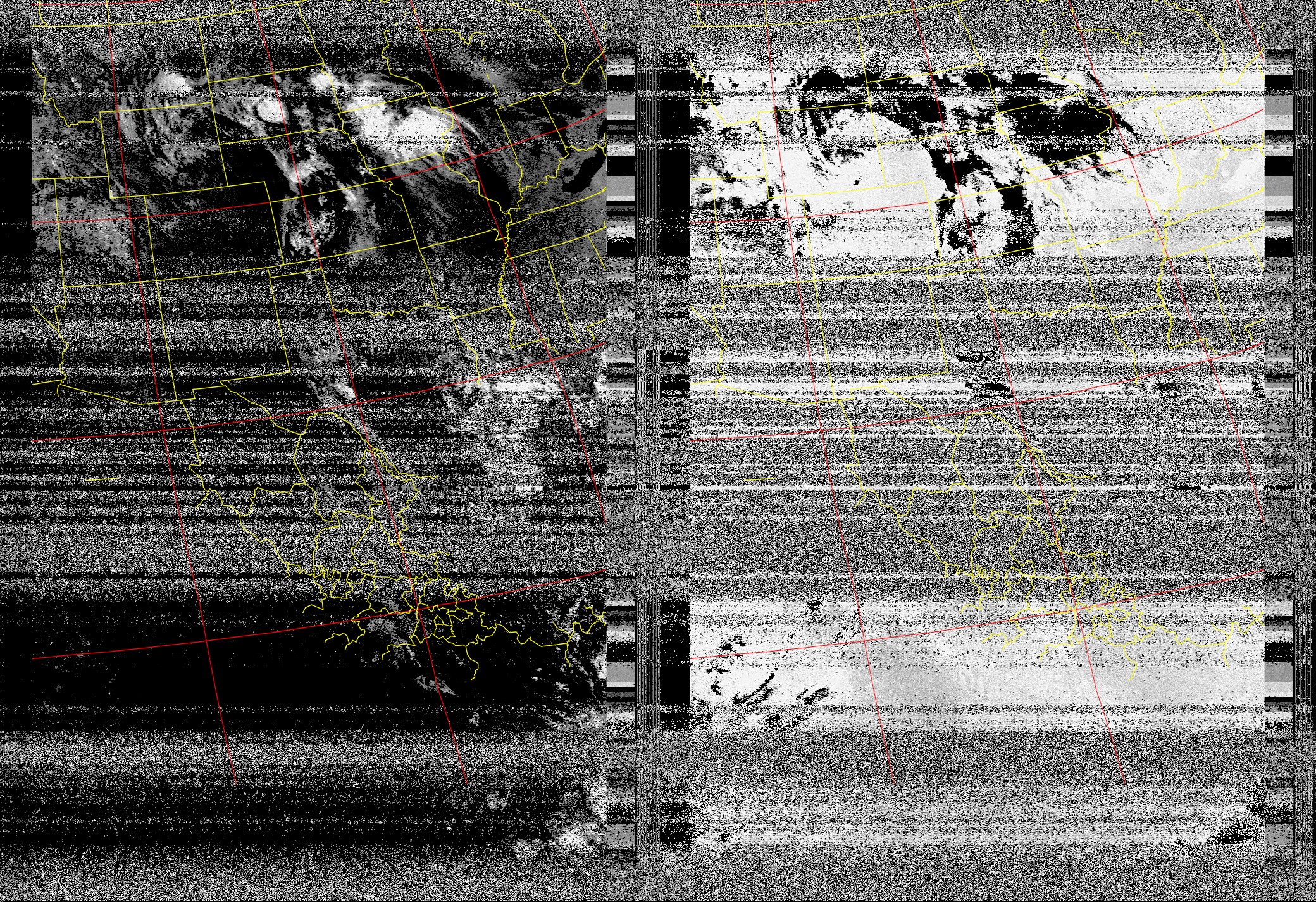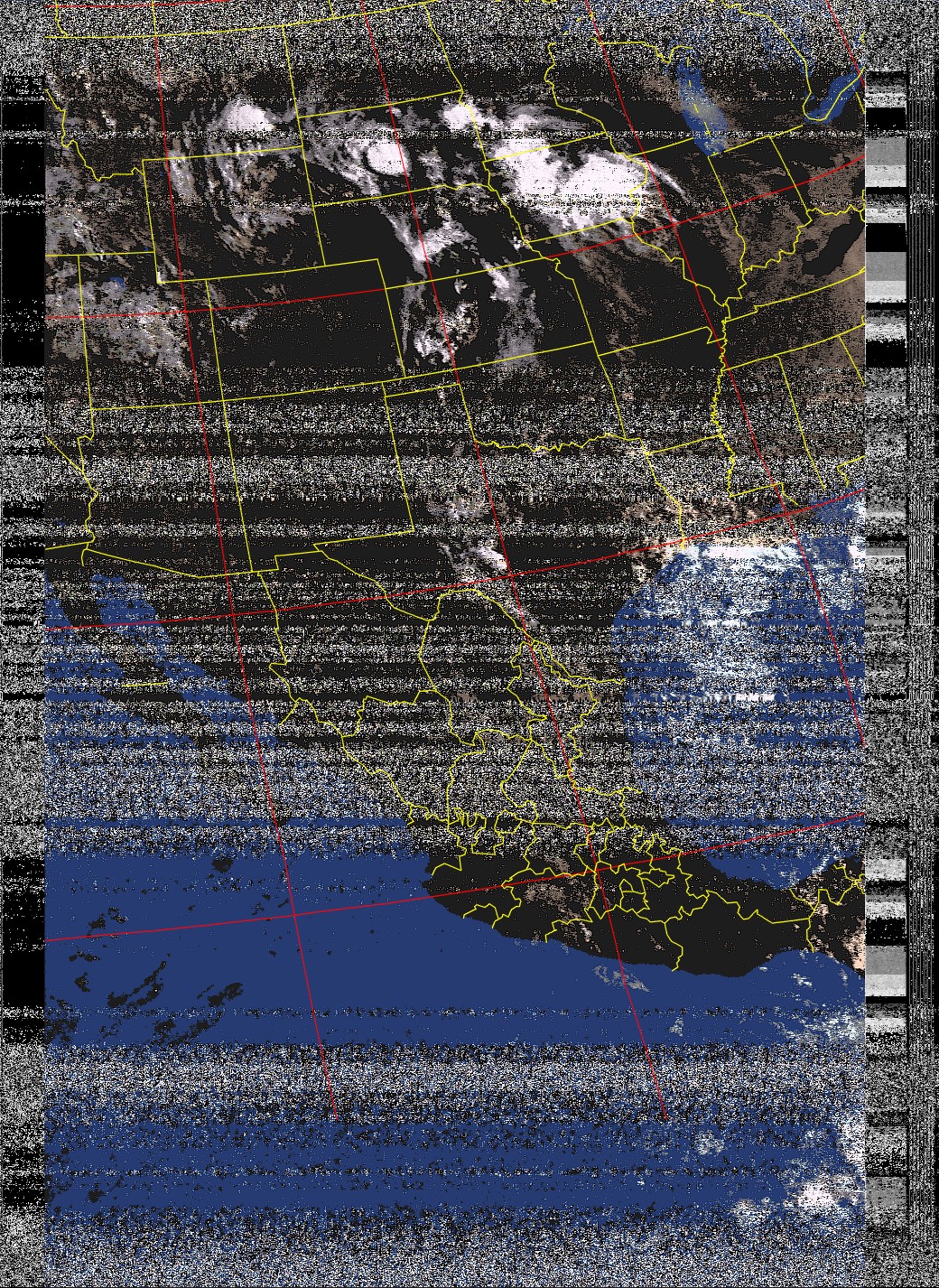 ---
May 25th, 2018
NOAA 18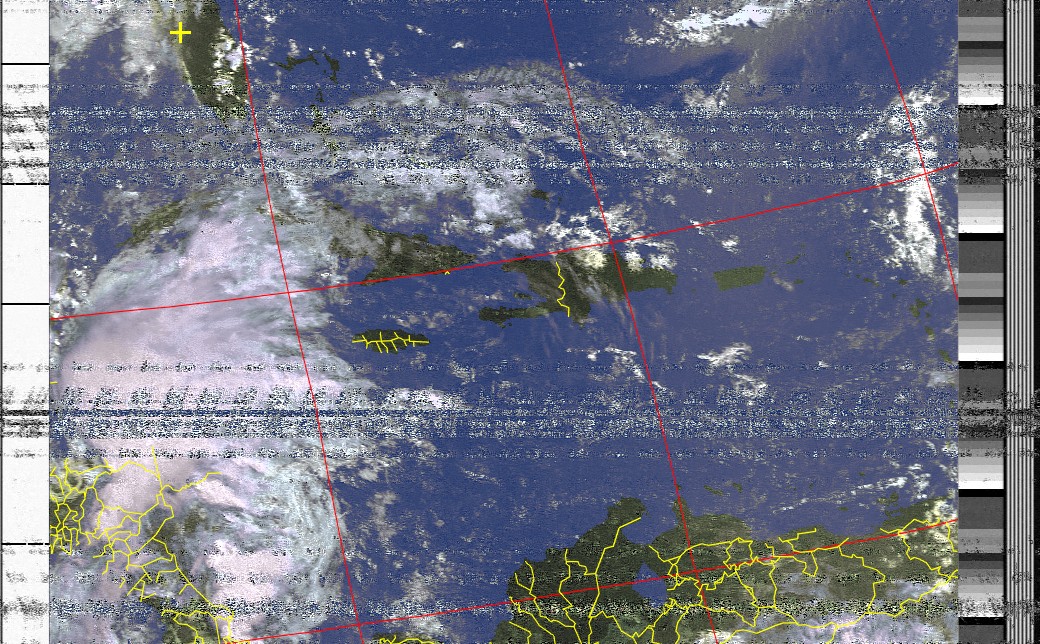 NOAA 15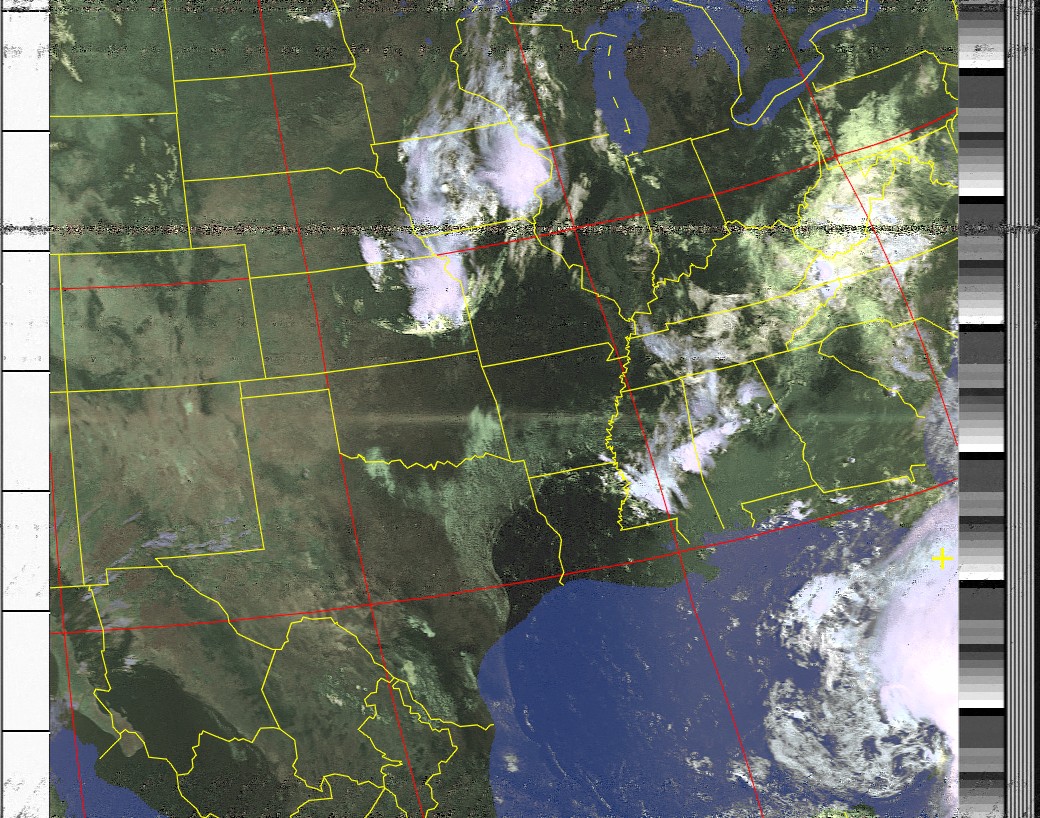 ---
May 26th, 2018
NOAA 18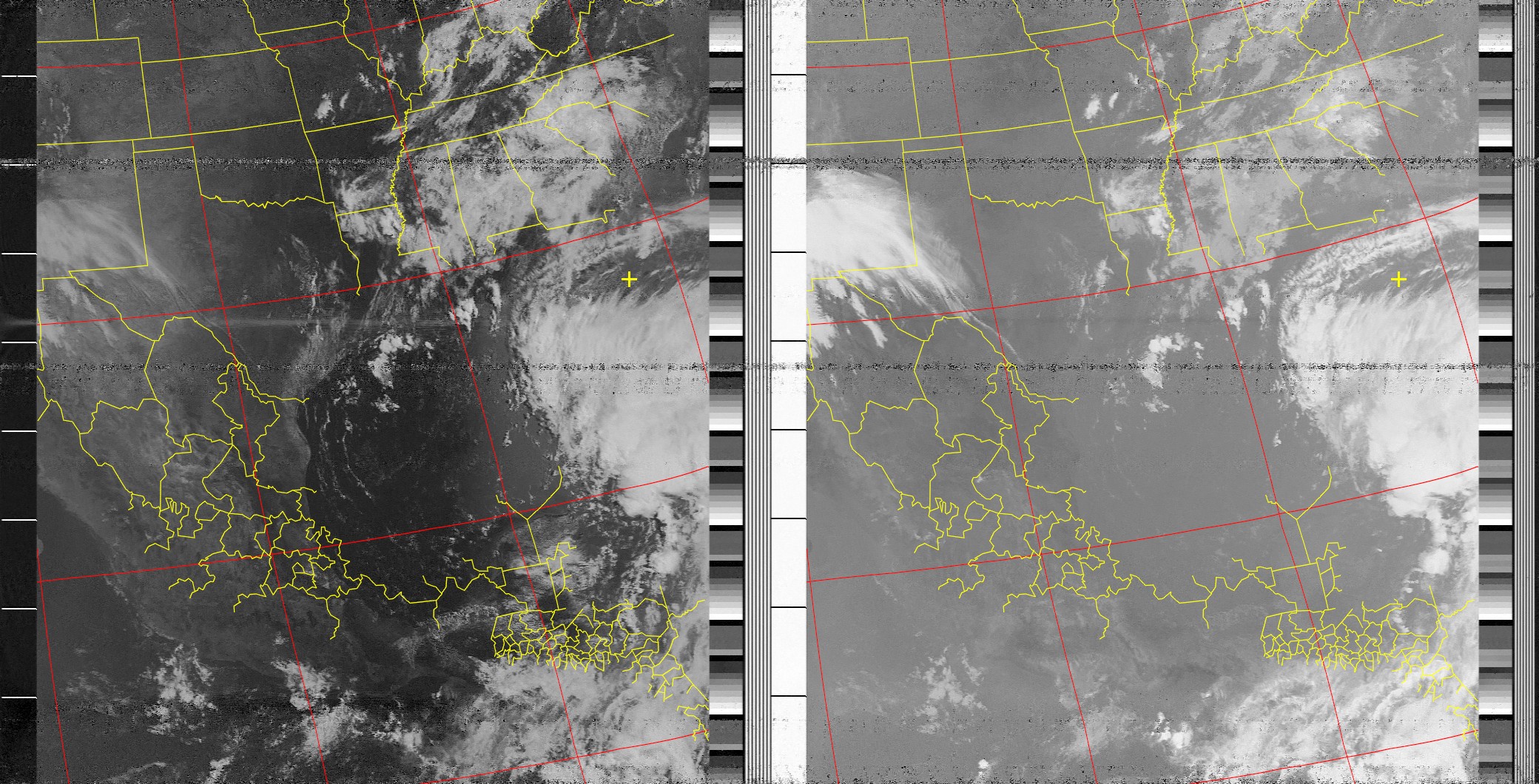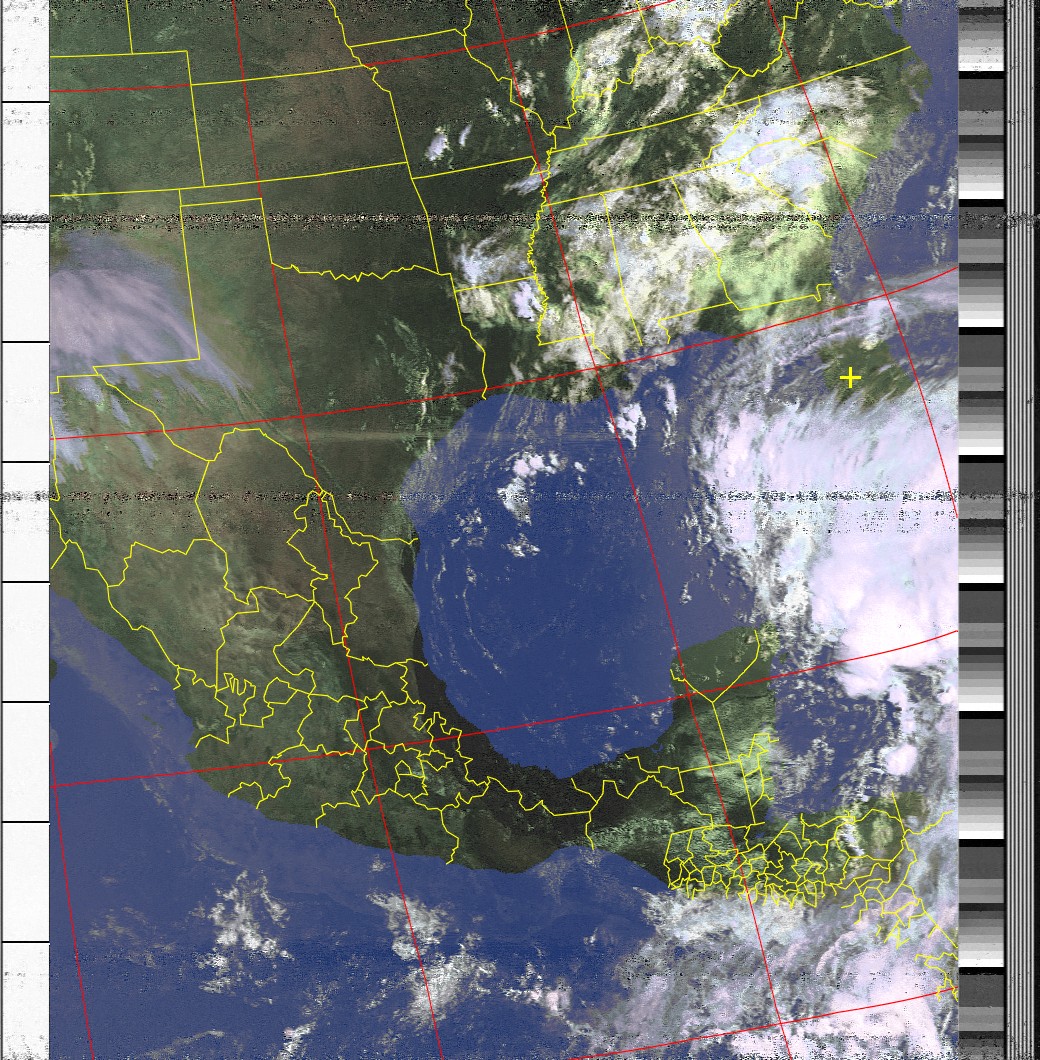 ---
December 28th, 2018
I ordered another RTL-SDR, this time from the RTL-SDR Blog, not another NooElec one. This will allow me to play with HF (yay!), and (hopefully) put this NooElec SDR into a more permanent place for just NOAA satellite acquisition.
NOAA 19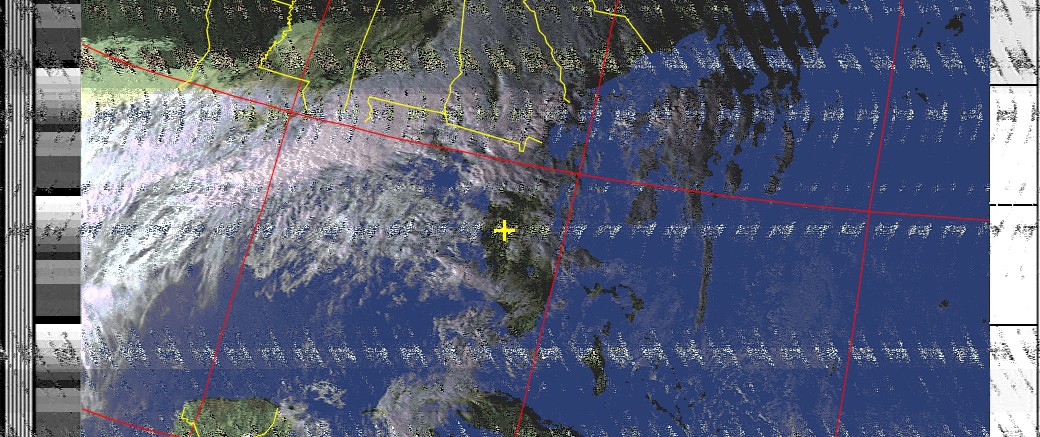 ---
December 29th, 2018
NOAA 19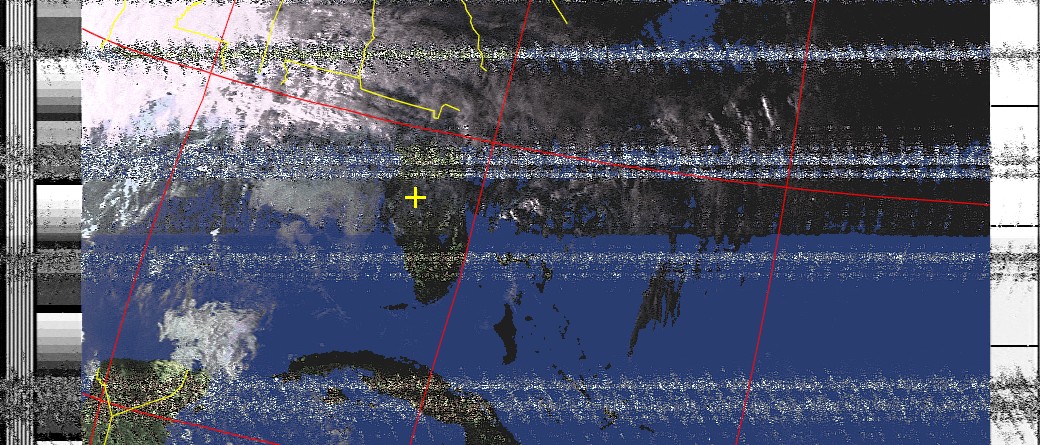 ---
December 31st, 2018
NOAA 19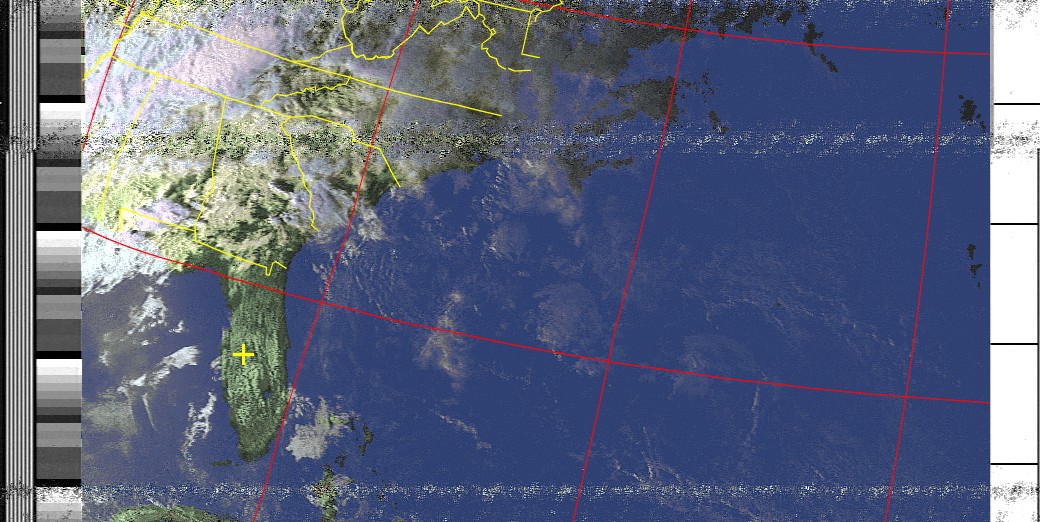 ---
January 1st, 2019
I found out why there was this curvy looking interference, one of the connectors for my dipoles corroded away. This also may have been caused by the satellite not being in perfect sync.
NOAA 19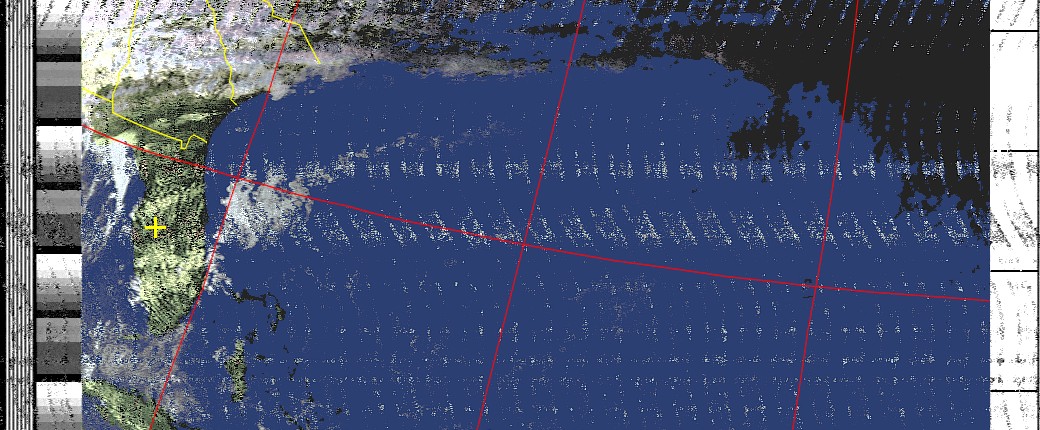 ---
September 1st, 2019
NOAA 19
Not the best pass, only a short bit was good enough to be decoded. Coincidentally it was Hurricane Dorian, the most powerful storm known to mankind as of this day. (I think)


---
September 2nd, 2019
More Dorian, didn't come in all that good, still trying to figure out why lately it's been so hard to get anything, where back in May of last year I had nice, clear, and tall pictures. Thinking I may have to rebuild my antenna.
NOAA 18


NOAA 19

---
You can find the guide I used to build my antenna here: http://www.qsl.net/py4zbz/DCA.pdf